How To Organize Your Workflow – Free Trello Board
Are you struggling with keeping track of all your posts? Having thousands of ideas, but none come up when you start to write? Forgot where you stored your keyword research or the screenshots you took?
Let me help you find an answer to how to organize your blogging workflow by sharing what I learned when I was struggling.

I have been there. I have done that. But what's better: I have solved that! Grab your copy of my free Big Blog Backlog and take back control!
Yes! I Want It!
After subscribing to the email list you will find the link here.
Still in doubt? Let me show you some amazing features that will make things so much easier for you.
(And don't forget: it is free, so why not try it out?)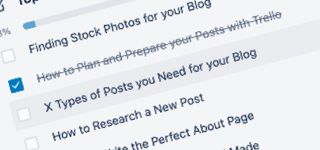 Never Run Out Of Ideas
Add, edit, delete and Categorize all your ideas in one spot!
Never run out of ideas again!
Grab your copy of this free Trello board with over 150 ideas already included!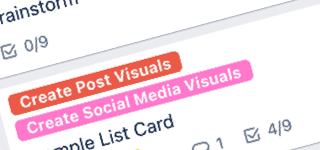 Keep Track of Your Drafts
See what needs to be done in one look at your dashboard!
9 predefined labels included.
Create, edit and delete labels to your preferences!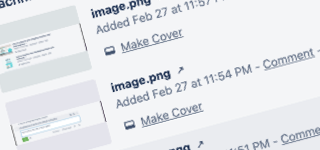 Keep Your Visuals Close
Save your images in the same spot as your research and drafts.
Paste screenshots directly into the card.
Keep your Pinterest Visuals close to your content.
Why I Made the Big Blog Backlog
One of the things I was struggling with from the start of this blog was how to organize my blogging workflow. How do I keep track of ideas? Where can I store my keyword research so that I can use it later? What draft posts are ready to edit, or need more research? Where can I store images related to the post?
I tried a couple of things. And I even tried a paper notebook, which is quite out of character to me, but none of these tools worked for me.
Until I dug deeper into how I could integrate Trello into my workflow.
It was amazing! I finally felt in control and I started tweaking my Trello Board until I had something that worked really well for me.
And that is another great benefit. With my version, you have a solid basis on which you can start tweaking to fit it in your own preferences.
How to Get Your Own Copy of the Big Blog Backlog
Super easy. Just subscribe to the Side Gig Longlist and you will get an email with links to the freebies.
You can also come back to this page after you confirmed your email address and the download links will be available.
Grab your Copy of the Big Blog Backlog!
After subscribing to the email list you will find the link here.