About The Side Gig Longlist
Last updated on:
16th May 2022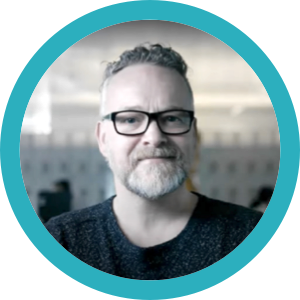 Hi There and Welcome!
My name is Jip, and I created the Side Gig Longlist to learn all I can about blogging and making money online.
Having decades of experience in information technology, I decided to explore all the non-technical aspects of blogging, marketing, and promoting.
I also happen to like sharing the things I know and learn with others.
But I'm sure you want to know what this site can do for you, so let's talk about the Side Gig Longlist.
What this Blog is About
This blog is my platform to experiment, learn, and share. Let me tell you a bit more about how it all started.
Making Money Online
I had to find a niche that my blog was going to explore, and after thinking a while about it, I came up with the topic of making money online because of something that changed me decades ago.
Years ago, in one of the previous economic crises, my 9-to-5 wasn't paying very well, and we had to make financial decisions that made me realize a couple of things.
The first thing was that I worked a lot of hours, not seeing my wife and kids, doing something that did not give me a lot of satisfaction or money.
The second thing was more of a revelation. I didn't seem to care about money.
I thought I did, but it turned out that I perceived income the way others described it, not the way I wanted.
Please don't confuse this with having enough of it, on the contrary!
Pivot priorities
It frustrated me that it took away time from my private life and that the lack of it was now also affecting basic household economics.
It made me reset my priorities and changed my perspective on work, income, and life in general. This insight led to many pivots and changes, and one of them was to stop wasting energy on the things I didn't like.
A couple of months later, I got a new job with fewer working hours, creating time to explore different ways to make extra income.
Passion for learning
I love to learn new things, and I consider it a challenge to monetize what I have learned. Not for the money, but because that enables me to 'buy' more time to explore and learn more.
As an example, I didn't know much about photography, but it caught my interest. This learning experience led to a couple of years selling photos, illustrations, and 3d renders on stock image websites.
I loved doing it and it even made me money!
This way of making extra income (experiment, learn, earn) is not a solid basis for entrepreneurship, but it is great for gigs and hustles!
It eventually led to choosing this as the niche for this blog.
Creating time
The Side Gig Longlist is about ways to create time with money and money with time.
As I don't know what you are looking for, I can only give you as much information as possible, resulting in a couple of categorized lists.
Quit your 9-to-5 and never 'work' again? Check the passive income ideas.
---
I feel that, at this point, I should emphasize that this blog is not about resigning your job or never having to work again. It is about ways to spend, control, and enjoy your time the way you like it.
---
Would you like to create an extra free day by converting waiting time into money? Check out the list of paid surveys.
Want to spend more time at home because you have to raise young kids? Check out the proofreading, data entry, and transcription job lists.
Travel a lot? Why not blog about it and finance those travels with it?
A Lot of Blogging
Blogging is one of the Side Gig Longlist's main topics and what I like about this construction is that it allows me to experiment and learn all aspects of blogging.
I am already comfortable with the technical side of it. Still, I have a lot to learn about researching topics, writing and optimizing content, SEO, social media, promoting my blog, and, of course, monetizing it.
Helping others
By turning the things I know and the things I learn into blog posts, I hope to help other bloggers, fresh or experienced, providing them with information to jump to the next level.
Is the Side Gig Longlist a business?
No. I wouldn't describe it that way.
I hope to make money with it someday, but for now, it is a learning experience.
At the moment, it costs me money, to be honest, but that money and my time are the investments I am willing to make.
The goal of the Side Gig Longlist is to learn about making money online and share it with you.
Sure, I dream about living on one of the Greek islands, taking long walks to think about helpful topics, and then write for hours.
But. Dreams are something you should chase, and goals are something you need to complete.
I believe you should enjoy them both and, in time, they might come together.
Got Questions?
There are so many aspects to blogging and making money online that it makes me believe it to be an infinite source of ideas.
What interests me a lot are the things that keep you busy.
Are there specific things you would like me to research and post? Let me know!
Also, if you have a blog and would like to add more technical topics to it but you lack the technical background, I would love to write a guest post if I can. Again, contact me!
You can also find me on Pinterest, Instagram, and Twitter.
How to Use this Site
First: bear in mind that I am not a financial or job coach.
I list opportunities and try to investigate them the best I can.
Treat my posts as such. Let them inspire you or help you decide if something is worth your time.
You will find that I try to keep them realistic.
I hate titles like 'Become a Gazillionaire in 3 Hours with this One Secret Hack' (which might explain the low traffic, but hey… choices.)
Second: Although I am very experienced in the technical side of websites, my credibility on the other aspects has yet to be determined.
Profit from my learning experience, my failures, and my wins.
Where to get started:
Finally
You will find that I close my post often by telling you that I think you are awesome. It is not a gimmick.
I am amazed by every visitor, and the fact that a post got read till the end gives me a great feeling.
You give me that feeling.
For that, I consider you awesome!
Jip